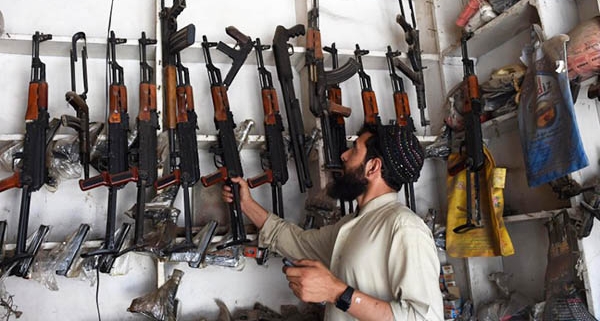 Dara Adamkhel: Pakistan largest Weapons Market
Darra Adam Khel is a tiny settlement in the Kohat Subdivision of Afghanistan. Previously known as the Federally Administered Tribal Areas (FATA), this region of Pakistan was amalgamated with the Khyber Pakhtunkhwa province in 2018.
Locals in Darra have been making and selling firearms for over a century. Gunsmithing talents are passed down through the years, and it's become a bit of a tradition here.
Dara Adam Khel's artisans have been involved in engineering for decades and are well-known throughout Asia. This has been the primary source of income and employment. For a long time, 80 percent of the population has relied on this industry for their living, either directly or indirectly.
Dara Adam Khel's Engineering Sector Has Potential to Build Fire Arms
Dara Adam Khel has a lot of potential when it comes to handcrafting small guns. They can make replicas As well as Best Pakistani weapons of well-known models, as well as antique vintage guns and high-quality sporting and hunting rifles that can be exported internationally.
Pakistani and historical firearms have a large market in international markets (such as the United States and Europe). Because they have been producing sporting/hunting rifles and replicas of vintage weapons for a long time, the gunsmith cluster has been able to attract overseas consumers and earn export orders. However, if they want to raise their market share in the global market, more work is required
.
https://northstararsenal.com/wp-content/uploads/2022/02/darra-adamkhel.jpg
400
600
northst
https://northstararsenal.com/wp-content/uploads/2021/03/logo-for-website.png
northst
2022-02-05 11:35:39
2022-02-05 11:35:39
Dara Adamkhel: Pakistan largest Weapons Market